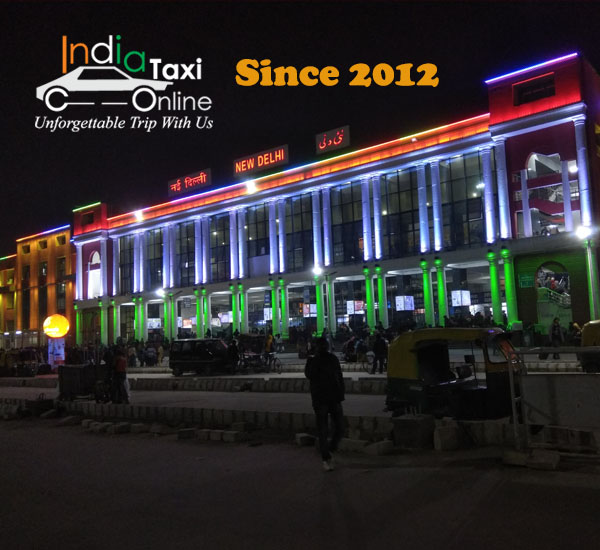 New Delhi railway station (station code: NDLS), situated between Ajmeri Gate and Paharganj is the main railway station in Delhi. It is the busiest railway station in the country in terms of train frequency and passenger movement. Around 400 trains start, end, or pass through the station daily, which handled 500,000 passengers daily in 2013 with 16 platforms. The New Delhi railway station holds the record for the largest route interlocking system in the world along with the Kanpur Central railway station i.e. 48. The station is about two kilometers north of Connaught Place, in central Delhi.
India Taxi Online Taxi services in New Delhi Railway Station:
Railway Station Transfer in New Delhi.
Taxi hire in New Delhi Railway Station for local travel.
New Delhi Railway Station Taxi package for Outstation travel.
Hire a taxi on rent in New Delhi Railway Station for pickup & drop.
New Delhi Railway Station Car rental service for Marriage, party, and event.
We at India Taxi Online, are committed to make your travel to New Delhi an amazing experience. Our services are unique in the car rental industry. Hiring our services means you'll rest assured about enjoying a safe and hassle-free trip in New Delhi.
Our team of chauffeurs and representatives will leave no stone unturned to make you feel special and the travel an exciting and safe affair. Book a car with India Taxi online and experience an unforgettable trip.
Taxi available for rent in New Delhi Railway Station:
Taxi tour package available from New Delhi Railway Station
Popular car rental destination from New Delhi Railway Station