Book Tempo Traveller in Agra with India Taxi Online
India Taxi Online provides Tempo traveller services in beautiful city Agra. Tempo traveller booking process is very convenient and easy through India Taxi Online. Booking for tempo traveller in Agra has been extremely easy and affordable. Agra is one of the most famous places in India and it is because of Taj Mahal, one of the Seven Wonders of the World. Agra still has Mughal era in its architecture. The most famous attractions in Agra are Taj Mahal, Agra fort, Fatehpur Sikri and these places are declared as world heritage sites by UNESCO. Agra is located in Uttar Pradesh on the banks of river Yamuna.
We provide many types of tempo traveller on rent in Agra such as 7 to 11 seater Luxury AC deluxe tempo traveller, 12 to 15 seater luxury AC tempo traveller, Maharaja seater tempo traveller with 9 seats and 11 seats, 16 to 24 seater luxury AC tempo traveller. We provide many types of tempo traveller on rent in Agra and they are very affordable as well as comfortable for the journey. They are specially designed for tourist comfort and long journeys. We provide tempo traveller as per the requirements and number of people that are travelling together. So, if you're going on a trip with your group on any occasion the tempo traveller is the best option for long and short trips.
India Taxi Online is one of the best service providers for tempo traveller in Agra. One can easily take our services in less time and affordable rates. Price of tempo travellers is totally dependent on your requirements.
Our Tempo Traveller Fare in Agra:
Below fare is for the year 2019 – 2020
9 seater Tempo Traveller (Normal) at ₹16-17/- per km
12 seater tempo traveller (Modified) at ₹18-20/- per km
15-16 seater tempo traveller at Rs 20-22/- per km
18 seater and 20 seater tempo traveller at ₹22-24 per km
Maharaja Tempo Traveller 9 Seater at ₹20-22 per km
24 seater tempo traveller at Rs 28-30 per km
Details information about tempo traveller in Agra contact our manager, Mr Sharma, at +91-9999322925
Also, check the package of our Tempo Traveller in Delhi.
If you are interested in sightseeing tour of Agra, please visit our page Agra Sightseeing Tour Package by India Taxi Online.
Fill below contact form hire Tempo Traveller  in Agra
The three must visit places in Agra :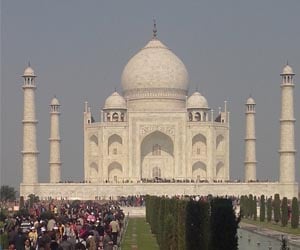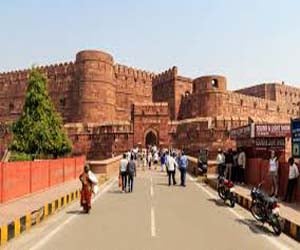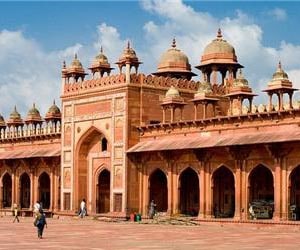 India Taxi Online
Average rating:
0 reviews