Looking for a comfortable and convenient way to explore Delhi and its surroundings with a group of up to 12 people? Look no further than India Taxi Online for our 12 seater Tempo Traveller on rent in Delhi.
Our spacious and well-maintained Tempo Traveller is perfect for family outings, group tours, corporate events, or any other occasion. With ample seating, air conditioning, and expert drivers, we ensure a hassle-free and enjoyable journey.
Why choose India Taxi Online for your 12-seater Tempo Traveller rental needs?
Affordable Pricing: We offer competitive rates without compromising on the quality of service. Your budget will thank you!
Comfort & Space: Our Tempo Traveller is designed to provide ample legroom and luggage space for a comfortable journey.
Experienced Drivers: Our professional and courteous drivers are well-versed in the local routes, ensuring a smooth and safe ride.
Safety First: We prioritize your safety with regular vehicle maintenance and adherence to all safety regulations.
Customized Itineraries: Tailor your trip according to your preferences, whether it's sightseeing, outstation travel, or local transfers.
Online Booking: Easy and hassle-free online booking makes your travel planning a breeze.
Don't miss out on the opportunity to explore Delhi and its neighbouring attractions with the convenience of our 12-seater Tempo Traveller. Contact India Taxi Online today and make your group travel an unforgettable experience!
| | | |
| --- | --- | --- |
| Seats : 12 Passanger + 1 Driver | Fuel Type : Diseal | Transmission : Manual |
| Air Conditioning : Yes | Fuel Capacity : 70 litres | Luggage : 20-25 Bags |
| Engine (CC) : 2596 cc | Torque: 220 Nm @ 1600 – 1800 rpm | |
India Taxi Online offer to book 12 Seater Tempo Traveller on rent in Delhi / NCR. Hire 12 Seater Deluxe tempo traveller for long distance trip from Delhi, Gurgaon, Noida, Faridabad & NCR. We offer cheapest rate for rent a 12 seater deluxe tempo traveller.
We have large number of tempo traveller's for rental use in Delhi / NCR. India Taxi online is one for the oldest agency in Delhi for Tempo Traveller rental. Our office located in North Delhi, Pitampura.
If you are planning to hire a 12 seater tempo traveller in Delhi / NCR. Please feel free to call us 24×7 at our support number or email us booking@indiataxionline.co.in. We offer best deal for you travel requirement, with India Taxi Online you can hire 12 Seater tempo traveller with per kilometer and package basis rate including all charges. In our package basis rates we include all charges like toll-tax, parking, driver allowance, state tax. No hidden charges for hassle free trips.
All inclusive packages Prices are according to the number of kilometers traveled and the packages that the customer has chosen. Kindly plan and inform us in advance. Our team will help you to plan your journey and prices.
Tempo traveller is used for long distance trip with your family or the business trips, holiday purpose. Some company members want to travel together for weekend trips by tempo traveller.
Luxury provided by us in our 12 seater Tempo Traveller :
2×1 12 Push Back Modified Seats.
Neat and clean white seat cover.
Uniformed driver helper.
AC and Non ac both variant is available for rent.
26" Led Screen.
ICE box and first AID kit.
Music system with Pen drive and DVD/CD Support.
Bucket AC blower on every seats.
WIFI on demand. (Extra Charge)
Ample space for luggage.
English speaking driver. (Extra charge)
English speaking tour guide on demand. (Extra charge)
Our 12 Seater Tempo Traveller fare for Delhi / NCR.
Terms and conditions : Toll-Tax, Parking, State Tax, paid by hirer as actual to slips.  Driver night charge Rs. 400/- after 10:00 pm in local trips and drive between 11:00 pm to 4 :00 pm for outstation trips. We also offer 100% all inclusive fare for Tempo Traveller on rent in Delhi as per your travel requirements. Kindly share your trip details with us and avail this offer call us or manager Mr. Kailash Jha at +91-9999322925.
12 Seater Tempo Traveller on Rent in Delhi: Comfortable Group Travel with India Taxi Online
Planning a family trip or group adventure with friends? Discover the perfect solution for comfortable and affordable group transportation in Delhi with India Taxi Online. We offer 12-seater tempo travellers for rent, ensuring a convenient and cost-effective way to explore your desired destinations.
Key Features of Our 12-Seater Tempo Traveller:
Comfortable Seating: Our tempo travellers boast plush, push-back seats, providing ample legroom and headspace to ensure a comfortable journey for all passengers.
Air Conditioning: Stay cool and relaxed throughout your journey, even during hot and humid weather conditions, as our tempo travellers are equipped with effective air conditioning systems.
Entertainment Systems: Enjoy your travel to the fullest with our in-vehicle entertainment options, including a DVD player and a music system. Listen to music or catch a movie to make your journey more enjoyable.
Ample Luggage Space: No need to worry about luggage space. Our tempo travellers offer ample room for your bags and belongings, ensuring a hassle-free and comfortable ride.
Experienced Drivers: Your safety is our priority. Our tempo travellers come with experienced and well-trained drivers who are well-versed with local roads and traffic conditions, guaranteeing a safe and stress-free journey.
Flexible Rental Plans:
At India Taxi Online, we offer a range of flexible rental plans for our 12-seater tempo travellers, catering to various travel needs. Whether you require a one-way trip, a round trip, or a multi-city tour, our rental plans include fuel, driver allowances, and other expenses, eliminating the worry of additional costs.
Easy Booking Process:
Our booking process is straightforward and hassle-free. You can rent a tempo traveller by visiting our website or mobile app, where you can enter your travel details and make your reservation. Our customer support team is available around the clock to assist with any questions or concerns.
At India Taxi Online, our commitment is to provide you with the best possible travel experience. Our 12-seater tempo traveller rental services are designed to meet all your travel needs, ensuring a safe, comfortable, and memorable journey. When planning your next group trip or family vacation, choose India Taxi Online for a convenient and affordable travel experience.
India Taxi Online is your trusted tempo traveller service provider in Delhi, offering a wide range of modified tempo travellers for rent. Whether you need luxury or standard tempo travellers, we have you covered. With competitive rates for travel from Delhi to outstations, we have over a decade of experience in providing exceptional service. Our drivers are experienced, friendly, trustworthy, and non-drinkers, ensuring a smooth and safe journey.
Contact us 24/7 to book your tempo traveller rental in Delhi. Choose from various options, including 9, 10, 11, 12-seater luxury and standard tempo travellers, 7-seater tempo travellers with Maharaja seats, 13, 14, 15-seater standard AC tempo travellers, and 15 to 24-seater standard tempo travellers with AC. Our luxury tempo travellers offer amenities such as LED screens, AC, push-back seats, music systems, DVD/CD players, first aid kits, and the option for WiFi and an icebox. Our standard tempo travellers come with AC, music systems, push-back seats, and first aid kits. The price of your tempo traveller rental depends on your specific requirements.
At India Taxi Online, we prioritize your travel experience, ensuring the best service possible. Book your 12-seater tempo traveller for your next adventure in Delhi and beyond.
Our clients they tust in our services (India Taxi Online)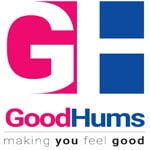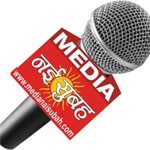 Our Tempo Traveller fleet
Discover Delhi-NCR and beyond with ease and style! Book our 12-seater Tempo Traveller for outstation adventures and local sightseeing. Explore Delhi, Gurgaon, Noida, Ghaziabad, and more with our chauffeur-driven convenience. For unbeatable deals, call us now at +91-9999322925, available 24/7. Your journey awaits!
India Taxi Online
Average rating:
0 reviews