Delhi to Haridwar cab by India Taxi Online
Haridwar is one of the seven holy places (Sapta Puri) of Hinduism. Haridwar is also called Hardwar. Haridwar is one of the four places where the drops of Amrit fell during Samudramanthan. These four places are Ujjain, Nashik, Prayagraj and Haridwar. After every 12 years, Kumbh Mela is held in Haridwar where millions of people do the Kumbh asnan to attain moksha.
Delhi to Haridwar one way taxi fare:
Delhi to Haridwar oneway trip by Sedan Cabs ₹ 3,500 – 4,000/-
Delhi Haridwar oneway Toyota Innova SUV cabs  ₹ 4,500 – 5,000/-
Delhi to Haridwar by Tempo Traveller Van ₹ 9,000 – 10,000/-
with our Delhi to Haridwar taxi package, where you can choose from the car models shown below for this route.
Get details information about Delhi to Haridwar Car rental option view details below.
Fare for Delhi to Haridwar Taxi booking
Swift Dzire
Toyota Etios
Toyota Innova / Crysta
12-16 Seater Tempo Traveller
9 Seater Luxury Tempo Traveller (Maharaja Seats)
Delhi to Haridwar per km taxi fare
Rs. 9-10/- Per Kilometre
Rs. 10/- Per Kilometre
Rs. 12-16/- Per Kilometre
Rs. 18-20 /- Per Kilometre
Rs. 20/- Per Kilometre
Delhi to Haridwar distance
450 km
450 km
450 km
450 km
450 km
Delhi to Haridwar taxi fare
450 x 9-10 = Rs. 4,050 – 4,500/-
450 x 10 = Rs. 4,500 /-
450 x 12-16= Rs. 5,400-7,200/-
450 x 18-20 = Rs. 8,100-9,000/-
450 x 20 = Rs. 9,000/-
Delhi to Haridwar cab booking contact form:
Call Mr. Jha on +91-9999322925, or fill this contact form.
Tour details for Delhi to Haridwar taxi trip
Why Delhi to Haridwar by India taxi online
India taxi online is the best taxi service provider from Delhi to Haridwar. Once you book a taxi from India Taxi online, after that your every need becomes our need and every problem of yours becomes our problem. You can trust us you can rely on us. We are committed to deliver safety, reliable and fair fares. Our mission is to provide a high standard service that will exceed client's expectations each and every time.
Places to visit in Haridwar
Although there are many religious places to visit in Haridwar, but some places which come to our mind as soon as Haridwar is named are-
Har ki pauri
Mansa Devi Temple
Chandi Devi Temple
Rajaji National Park
Ganga Aarti
Vaishno Devi Temple
Patanjali Yoga Peeth
Shanti Kunj Gayatri Family
Why book Delhi to Haridwar cab with India Taxi Online
Whenever you go to any place, it is very difficult to find the best transportation service that actually matches your needs. Here we understand your need and provides you service according to your requirement. With us your journey will be hassle free and comfortable. Our trained drivers will help you in visiting that place and will also explains you about the place.
Why to go Delhi to Haridwar by road
Whenever we are on a journey or on a family vacation, we want to enjoy it well. If you want to enjoy your journey, then you should go by road. Its advantage is that we can take breaks whenever we want and can also enjoy other popular places on the way Delhi to Haridwar.
How to book Delhi to Haridwar taxi
To book Delhi to Haridwar taxi you can call us or can email us. You can choose among the variety of cabs available with us. Choose a cab and sit back for a hassle free journey.
Delhi to Haridwar distance:
Our clients they trust in our Services (India Taxi Online)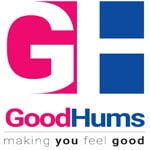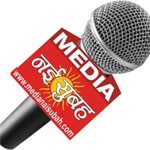 Sate Tax, Toll –  Tax, Parking between Delhi to Ahmedabad oneway and roundtrip will be around Rs. 3,500 – 4,000 /-. We all also offer to book 100% all inclusive fare for Ahmedabad.
Call us at 24/7 +91-9999322925.