Book Agra Mathura Vrindavan one-day tour by car.
We offer Agra Mathura Vrindavan one day tour daily from Delhi, Except Friday, the Taj Mahal remains closed every Friday. With our One Day Mathura Vrindavan Agra trip, you got a complimentary English-speaking tour guide.
Taxi fare for Agra Mathura Vrindavan one day tour
Agra Mathura Vrindavan trip by Sedan Cabs ₹ 6,000 – 7,000/-

Delhi Agra Mathura Vrindavan trip by Toyota Innova Crysta/Similar SUV cabs ₹ 9,500 – 11,500/-

Delhi Agra Mathura Vrindavan tour by Tempo Traveller Van ₹ 13,000 – 15,000/-
Above mentioned rates inclusive (Fuel, Toll-Tax, Parking, State tax, Driver Allowance, Guide*)
We would like to request you view the details shared below in our Agra Mathura Vrindavan one-day tour taxi service, Itinerary, Places to Visit in Agra, Mathura, Vrindavan, Distance, Time, Fare, Etc.
Our Delhi Agra Mathura Vrindavan 1 day tour Details
Schedule Itinerary
Schedule Departure time 06:30 am morning to 10:00 pm night.
Tour Destination Agra – Mathura – Vrindavan Pickup from Delhi.
Delhi: Departure from Delhi at 6:30 am. Take Breakfast at Yamuna Expressway at 9:00 am 9:30 am
Agra Fort: Arrive in Agra & visit Agra Fort, after visiting Agra fort goto Shopping. Lunch Break 1-00 pm to 2:00 pm.
Taj Mahal – Sikandra After Lunch goes to Visit The Taj Mahal. After visiting Agra Taj Mahal, proceed to visit Sikandra, Akbar tomb from Taj Mahal.
Mathura – Vrindavan
Mathura: Drive to Mathura from Sikandra, After reaching Mathura proceed to Visit Mathura Lord Krishna Janma Bhumi.
Vrindavan: After Visiting Mathura, proceed to visit Vrindavan Sri Banke Bihari Ji Temple and Prem Mandir.
Vrindavan to Delhi by Car: After Visiting Vrindavan Proceed to Drive to Delhi by Car. After Reached Delhi we drop you at your hotel home or Airport. Tours end with sweet memories.
Time, Distance & Fare
Time: Agra, Mathura, Vrindavan Tour approx 14 hrs from Delhi.
Distance: Total Km coverage for this tour is 500 km .
Fare: Our Starting fare for Mathura, Vrindavan, Agra taxi is Rs. 9 per km in Sedan Cabs and Toyota Innova / Similar Rs. 12 per km.
A one day tour of Agra Mathura Vrindavan taxi fare will become to:
Minimum 1 Days fare for Sedan Car 500 km x Rs. 9-10 per km = Rs. 4,500 – 5,000/-.

And total km runs in four days around 550 km.

Then, total cab fare will be around 550 kms Rs. 9 – 10 per km = Rs. 4,950/- – Rs. 5,500/- *.

Contact our expert for more details about our Agra Mathura Vrindavan Car Rental or fill below form.
Places to Visit in Agra
If you are planing to visit Agra (UP), must visit below sites in Agra.
Best Sightseeing Places in Agra
Taj Mahal

Agra Fort

Fatehpur Sikri

Itimad-Ud-Daulah

Akbar's Tomb, Sikandra

Mehtab Bagh

Keetham Lake

Mughal Heritage Walk
In Agra there are no doubt has many Heritage sites, that makes Agra more intresting if you are planing to explore this seven wonders of world please contact us.
Places to Visit in Mathura & Vrindavan
Mathura
Govardhan Hill

Vishram Ghat

Sri Radhavallabh Vrindavan Temple

Rangji Temple

Krishna Janma Bhoomi Mandir

Kusum Sarovar

Krishna Balaram Mandir

Dwarkadhish Temple

Radha Kund
Vrindavan
Sri Banke Bihari.

Shree Radha Krishna Temple.

Iscon Temple

Prem Mandir.

Radha Vallabh.
Please this form and send your requirement or call us at +91-9999-32-2925
Sate Tax, Toll –  Tax, Parking between Delhi Agra Mathura Vrindavan roundtrip will be around Rs. 1000 – 1200 /-. We are also offer to book 100% all inclusive fare for Mathura Vrindavan Agra trip.
Our Car Rental fleet
4 Person, 3 Bags
Rs. 6000/- All inclusive.
(Toll-Tax, Parking, Driver, Sate Tax, Guide)
6 Person, 6 Bags
Rs. 9000/- All inclusive.
(Toll-Tax, Parking, Driver, Sate Tax, Guide)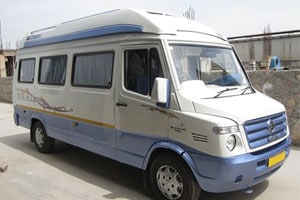 9, 12, 16 Person (15-20 bags)
Rs. 12,000/-, 14,000/- All inclusive.
(Toll-Tax, Parking, Driver, Sate Tax, Guide)
About, Agra – Mathura – Vrindavan
The Taj Mahal (Agra)
The Taj Mahal is a white marble mausoleum located on the southern bank of the Yamuna River in the Indian city of Agra.
If you wan to go Agra via train you can also book our one day Agra Local Sightseeing taxi tour offered by us.
Agra Fort
The Agra Fort is a UNESCO World Heritage site located in Agra, Uttar Pradesh, India. It is about 2.5 km northwest of its more famous sister monument, the Taj Mahal.
Some Agra Mathura Vrindavan one day travelers are also like to visit Fatehpur-sikri.
Mathura
Mathura is the birthplace of Krishna at the centre of Braj or Brij-bhoomi, called Shri Krishna Janma-Bhoomi, literally: 'Lord Krishna's birthplace'. about 11 kilometres from the town of Vrindavan, and 22 kilometres from Govardhan.
You may also check our Delhi to Mathura Taxi, Always offered lowest rate compare then others.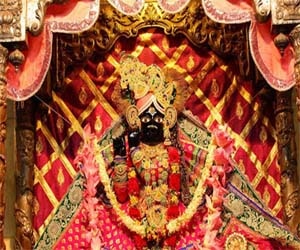 Vrindavan
Vrindavan has an ancient past, associated with Hindu history, and is an important Hindu pilgrimage site. according to the Mahabharata, Krishna spent his childhood days.
Vrindavan is in Uttar Pradesh, and we offer a lowest taxi package from Delhi to Vrindavan
Visit us at Office in Delhi
Head Office: Laxmi Nagar, Near Akshardham Mandir, New Delhi 110092.
For Sales: +91-9999322925
Phone: 011-45700804. (10:00am to 7:00 pm) Sunday off.
Email: booking@indiataxionline.co.in
India Taxi Online
Average rating:
9 reviews
Mar 17, 2023
Good clean and very courteous
The car we got, a MB GL350 CDI was very clean, it smelled good. Our driver Om Prakash was very courteous not only to us but also was a fine driver on Delhi roads. We took the trip to Agra from Gurgaon and it went very smooth. The driver was a safe driver and didn't over speed, not did he drive like an old lady. He did great driving the big SUV in Delhi and Agra. he was on time and we hit all the places we wanted to visit like clockwork.
Mar 17, 2023
Quick response
We used India Taxi Online for transport from the Delhi airport right to our hotel in Agra. We booked the car the day before we needed it, so we were concerned we wouldn't be able to get a vehicle and a driver in time. Fortunately, the service replied within a couple hours and helped me work out the details and got everything organized in a timely manor. The price and estimated drive time they gave me through email were accurate and pretty fair in my opinion. Driver was very quiet (which we actually really appreciated for a 5 hour drive), and car was clean. Would definitely use this service again and suggest to anyone needing a long car journey in India.
Mar 17, 2023
Agra Mathura Vrindavan Day Tour
The tour was well-planned, driver was perfect. He followed traffic rules, and never over-speed.

Car (swift dzire) was good too.
Mar 17, 2023
Good Service
We hired taxi service for local Delhi sightseeing, Agra, Mathura and Vrindavana.

Prompt service. There was no delay in responding to calls or messages.

Reasonable rates. Car was kept in good condition. AC was switched on most of the times (whenever required). Driver was very professional and did no unnecessary talks.



Over all decent and hassle free experience.
Mar 13, 2023
Went to agra, delhi and madhura tour
Went to agra,delhiand madhura with india taxi online .Excellent driver and well guided tour.highly recommended. Go for it.
Oct 16, 2019
Excellent Service!
Thanks for arranging wonderful trip for our family, Agra one day tour, Thank you India Taxi Online.
Jul 29, 2019
Full of Joy Agra Mathura Vrindavan Trip
Thanks Mr. Rajesh Bhai, for a memorable trip to Agra Mathura from Delhi.
Jul 8, 2019
I booked a Sedan Car for One day Agra Mathura Vrindavan tour from India Taxi Online in June 2019, Excellent Car Condition, Friendly Driver, Excellent Guide Mr. Shahid Khan provide details information About Agra Taj Mahal and Agra fort, Highly recomended for Agra Mathura Vrindavn trip by car, memorable tour, Thanks India Taxi Online Team for best services.
Jul 8, 2019
We hire a Swift Dzire taxi from India Taxi Online for One day tour to Agra, Mathura, Vrindavan, Cost is very competitive compare then other service provider, Car Quality was very Good, Driver Gulfam was very famillier about Agra, Mathura, Vrindavan routes, We cover all Sightseeing places mentioned in website, Excellent Guided tour provided by India Taxi Online team, highly recomended fo Same Day Agra Mathura Vrindavan tour.