Book Agra Sightseeing Tour by Taxi with India Taxi Online
Agra Local Sightseeing Tour, Agra City Tour booking is so easy and convenient to book online with us, you can book your Agra city tour chauffeur driven sightseeing of Agra city, We provide hassle free Agra Local Sightseeing trip service, book online Agra Sightseeing tour call us on our 24/7 support number and  book taxi for your Agra Sightseeing tour. India Taxi Online provides cheapest taxi services in Agra.
Agra Sightseeing tour Taxi fare
Agra Sightseeing tour by Sedan Cabs @ ₹ 1600/-*.
Agra Local Sightseeing tour by Toyota Innova SUV cabs @ ₹ 2,000/-*.
Agra Sightseeing by Tempo Traveller Van  @₹ 3,500/-*.
Our offer Agra City tours:
One day Agra Tour by taxi / cab
Two Days Agra, Mathura & Vrindavan Tour
You can also plan a one day Agra trip from New Delhi, Offered by our Delhi office.
Our one day Agra is for 8-9 hr, which can extent till 15 hrs. you can discuss yor tour with our Manager Mr. Sharma at +91-9999322925.
Below we are shared information about our one and two day Agra tour plan, have a look on it.
View our Agra one day tour plan details
Itinerary
Trip Duration: (12 hrs)
08:00 am -10:00 am: Pick you from hotel / railway station and proceed to visit the Taj Mahal, (Seven Wonders of World) the world famous mausoleum of Shah Jahan's wife Mumtaz Mahal.
12:00 pm : After Vising Taj Mahal Proceed for the Red fort, which is 2.5 km northwest from the Taj Mahal. This is referred to as the most important fort in India. All great Mughal Emporers such as Babur, Humayun, Akbar, Jehangir, Shah Jahan and Aurangzeb lived here.
02:00 pm : Go for lunch at leisure.
03:00 pm to 04:30 pm : After having your lunch go to visit Sikandra Tomb (Also Called Akber Tomb), on the way to sikandra also see Itmadud Daula, sometimes called the "Baby Taj". The tomb of Akbar the Great & the first monument in Agra built in white marble and red sandstone.
07:00 pm – 08:00 pm : After Completing you Agra Sightseeing tour, will Drop you to at Agra Cantt. Railway Station or your hotel in Agra, with sweet Memories of Agra City Tour.
Our one day Agra Local sightseeing tour by Taxi / Cab.
1. 12 hours Agra City Tour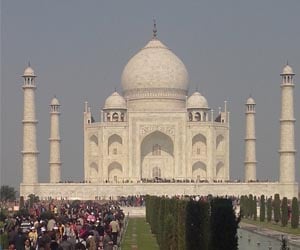 Our 12 hr Agra city tour, you will covered these sites in Agra which are open between 6 am to 6 pm. You will start the Agra tour with:
Taj Mahal
Agra Fort
Mehtap Bagh
Itmad Ud Daulah
Fare for this Agra one day tour is Rs 1600 in Swift Dzire cab and Rs 2000 in Toyota Innova taxi / car.
2. 1 Day Agra tour with Fatehpur Sikri.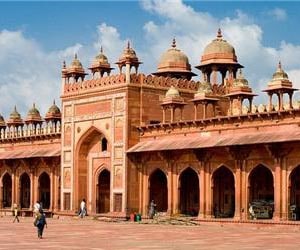 Our Agra and fatehpur sikri one day tour, You can start your tour by 6-7 am in morning, 4 pm you will leave Agra for Fatehpur Sikri, which is 35-40 km away from Agra. tour plan is here:
Vist of all points in Agra (mention above)
Fatehpur Sikri tour between 4 pm to 6 pm.
And reached to Agra by 7 -8 pm evening.
Fare of Agra and fatehpur sikri tour comes around Rs 2500 – 2500 in sedan & Toyota Innova Cab Rs. 2800-3000.
3. Bharatpur with Agra one day tour
A trip to Bharatpur's Bird Century, along with our Agra tour visit Taj Mahal, Agra fort & Mehtab Bagh. Tour plan is:
Visit of all places in Agra (mention above)
Tour of Bharat Keoladeo National Park (Bird Century) from 2 – 6 pm
End of the tour in Agra at 9-10 pm.
Fare of this Agra with Bhartpur tour is Rs 2500 for Swift Dzire Taxi & Rs 3000 Innova car). We offer complimentary english speking guide  for this tour.
Our one day Agra, Mathura and Vrindavan tour starts with "Agra sightseeing tour" (Fatehpur Sikri mot included) till 2 pm, after you will drive for Mathura & Vrindavan to visit:
Banke Bihari Temple in Vrindavan.
Sri Krishna-Balaram Temple (ISKCON Temple) Vrindavan.
Shree Krishna Janambhoomi Temple in Mathura.
The fare for this tour is Rs 2800 for sedan cab Rs 3200 in Innova car. Call us at +91-9999322925for more details.
For More details about thease tours call us our Manager Mr. Sharma at +91-9999322925, or +91-9540000804
Please check below our two days Agra local sightseeing tour plans.
Our two days Agra sightseeing tour by Taxi / Cab.
1. Two Days Agra City Tour.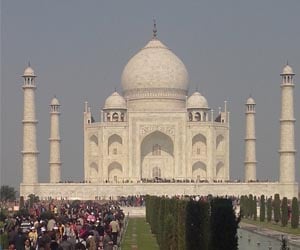 2. Agra with Fatehpur Sikri 2 days Tour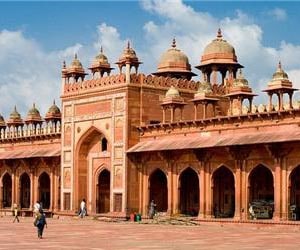 3. Private guided Taj Mahal Tour
Must see these all  sites in Agra Tour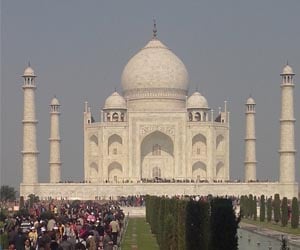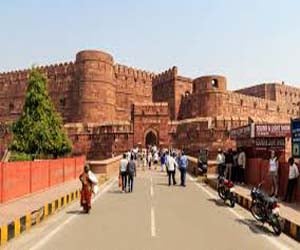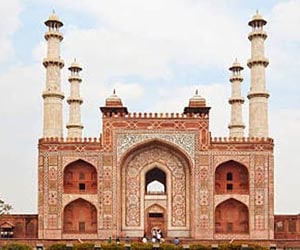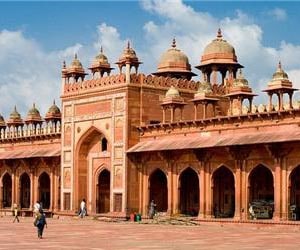 India Taxi Online
Average rating:
0 reviews