Book Delhi to Ram Mandir Ayodhya Taxi with India Taxi Online
Ram Mandir is a Hindu temple that is to be built in Ayodhya, Uttar Pradesh, India, at the site of Ram Janmabhoomi, which Hindus believe to be the birthplace of the Hindu god Rama. The temple construction will be undertaken by Shri Ram Janmabhoomi Teerth Kshetra.
Delhi to Ram Mandir Ayodhya Taxi fare
Delhi Ram Mandir Ayodhya tour by Sedan Cabs ₹ 9 – 10/-* Per km.
Delhi Ram Mandir Ayodhya by Toyota Innova SUV cabs  ₹ 13 – 14/-* Per km.
Delhi Ram Mandir Ayodhya tour by Tempo Traveller Van ₹ 18 – 20/-* Per km.
Ram Mandir Ayodhya is only 700 away from Delhi, It takes only 11-12 hr oneway by road, If you are planning to visit Ram Mandir Ayodhya, you can discuss your tour with us at +91-9999322925.
Get more details about Delhi to Ram Mandir Ayodhya Car rental option details below.
View our Ram Mandir Ayodhya tour details
Itinerary
Trip Duration: (2 Nights 3 Days)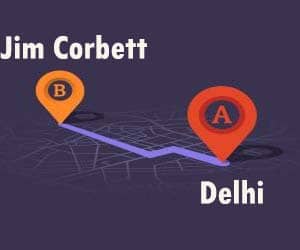 Time, Distance & Fare
Time: Ram Mandir Ayodhya (Uttar Pradesh) Takes approx 8-9hrs drive from Delhi.
Distance: Ram Mandir Ayodhya 700 km from New Delhi.
Fare: Our Starting fare for Delhi to Corbett taxi is Rs. 9 per km in Sedan Cabs and Toyota Innova / Similar Rs. 12-14 per km.
A four days Delhi Ram Mandir Ayodhya taxi fare will become to :
Minimum 3 Days fare for Sedan Car 1400 km x Rs. 9-10 per km = Rs. 12,600 – 14,000/-.
And total km runs in three days around 1400 km.
Then, total cab fare for Innova will be around 1400 kms Rs. 12 – 14 per km = Rs. 16,800 – Rs. 19,600/- *.
Contact our expert for more details about our Delhi to Ram Mandir Ayodhya car rental or fill below contact form.
Activity in Ram Mandir Ayodhya
The best thing to do in Ram Mandir Ayodhya is Rama Janma Bumi  & Saryu River:
Apart from this, you may also visit:
Shri Ram Janma Bhoomi
Sita Ki Rasoi
The Hanuman Garhi
Tulsi Samarak Bhavan Museum
Sri Maniram das Chavani
Nageshwarnath Temple
Raja Mandir
Ramkatha Park
Kanak Bhavan Temple
Swarg Dwar
Mausoleum of Bahu Begum
Hotels in Ram Mandir Ayodhya, Uttar Pradesh.
In Ram Mandir Ayodhya you can contact the hotel for a stay.
You may also plan to stay in Faizabad, which is not so far from Ram Mandir Ayodhya. Ayodhya Ram Mandir is only 7km away from Faizabad.
State Tax, Toll –  Tax, Parking between Delhi Ram Mandir one-way and round-trip will be around Rs. 2500 – 3000 /-. We all also offer to book 100% all-inclusive fare for Ram Mandir Ayodhya.
Our Car Rental fleet
Our clients they trust in our Services (India Taxi Online)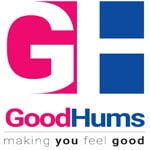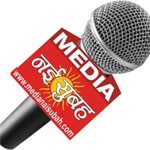 Places to Vsit near Ram Mandir Ayodhya
Visit us at Office in Delhi
Office Number: LG -24, Plot No.13, Vardhman Times Plaza, Pitampura Delhi 110034.
For Sales : +91-9999322925
Phone : 011-45700804. (10:00am to 7:00 pm) Sunday off.
Email: booking@indiataxionline.co.in
Most traveler who want to visit in Corbett National Park, they also want to spend one extra day in Nainital too.
In Uttrakhand there are lots of beautifull hill station, we would like to suggest you also check our Delhi to Chardham Yatra taxi pakages, In Chardham Yatra you cover Haridwar, Rishikesh, Yamunotri, Gangotri, Kedarnath & Badrinath.